Sale!
Plenty Hair Densifying Spray (2)
60ML
A strengthening, thickening and densifying hair care spray formulated to nourish the scalp and hair roots for thicker and fuller hair.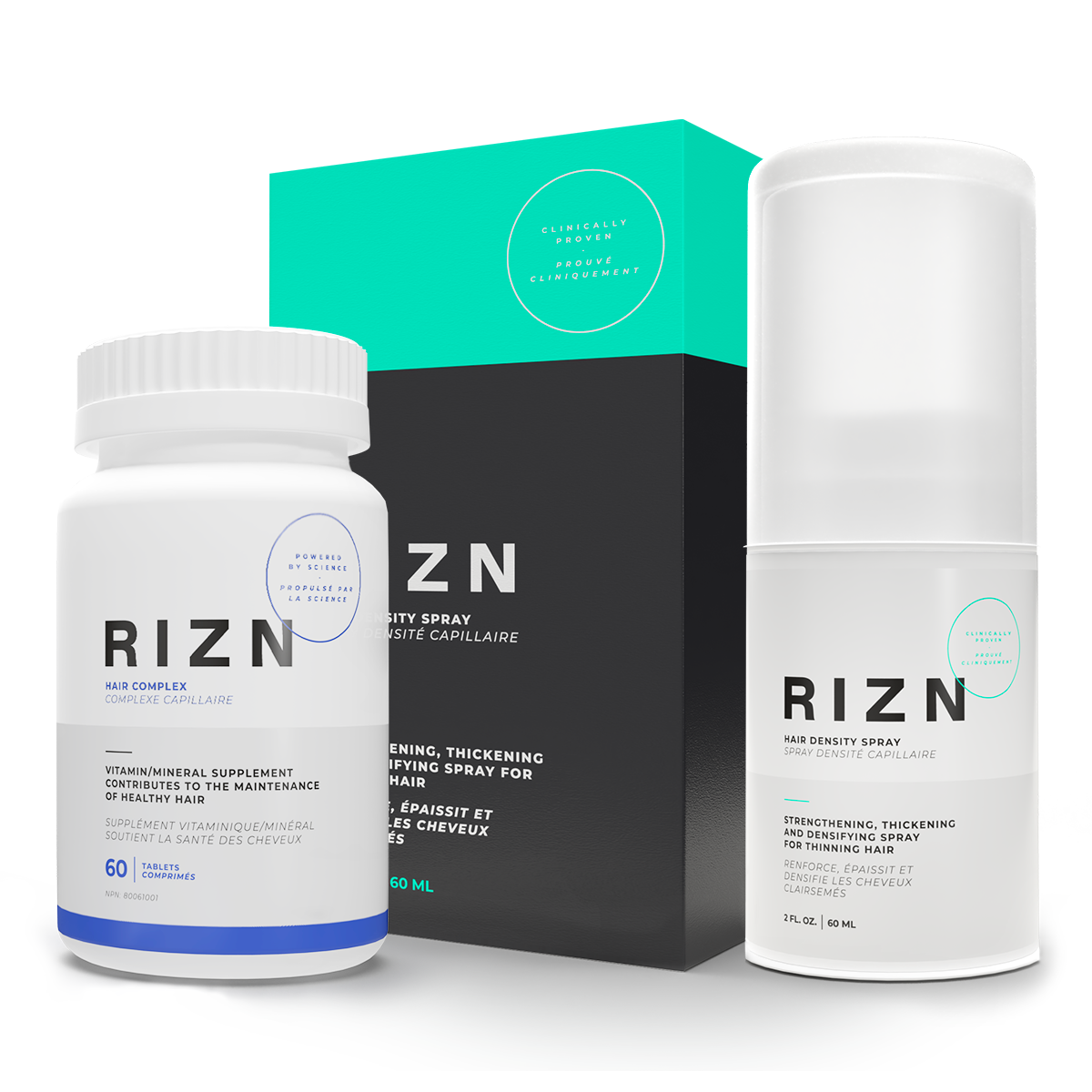 Use RIZN Hair Density Spray and RIZN Hair Complex in combination to reach maximum hair growth potential.
RIZN Hair Density Spray
Helps to stop hair loss and induce hair regrowth in as soon as 3-4 months.
RIZN Hair Complex
Fights hair loss caused by vitamin deficiency
Our RIZN Hair Growth Spray is a Triple Hair's Therapy-16 product.

No known side effects were reported in Therapy-16's Clinical Trials.

Make sure to use the product as directed.

RIZN Hair Density Spray was not tested on this area. Therefore, we cannot guarantee the success of regrowth on beard and temples.

However, the way the product is working could allow beard and temples hair growth.

Everyone is different. Although we have seen some regrowth levels after as soon as 1 month, the first results should appear around 3 to 4 months of continuous daily usage. The first growth will show up as fine soft hair, almost like peach fuzz, and will grow thicker and darker over time.

A 60 ml bottle of RIZN Hair Density Spray lasts about 1-2 months, depending on the scalp areas to be treated.

Use 1 ml (5 sprays) of the product on every area to be treated.